Chapter History
The Theta Beta chapter of Alpha Xi Delta has deep ties with Sonoma State University. Founded on November 5, 1989, we were the first NPC sorority to be founded at Sonoma State!
Currently, the Theta Beta chapter has 160 exceptional members that are dedicated to realizing their potential and bettering themselves as well as their community.
Chapter Awards
Campus Awards
In 2011, the CSLIS office at Sonoma State started to grant various awards to chapters, outstanding greek members and advisors. These are some of the awards the Theta Beta chapter of Alpha Xi Delta has been awarded.
Sorority of the year: 2011
Highest cumulative GPA: Spring 2012, Spring 2014
Highest cumulative GPA: Fall 2012, Spring 2014
Advisor of the year: Spring 2012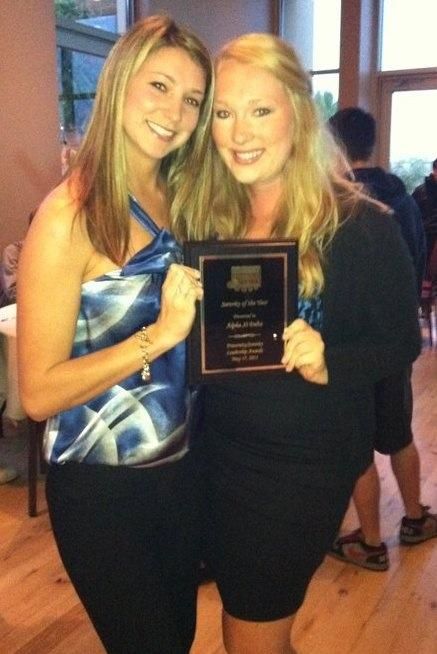 Above: Past presidents Taylor Common (left) and Riley Pennington (right) with our 2011 sorority of the year award!
National Chapter Awards
2009-2011 Rose award for Outstanding Chapter Involvement in the western territory
2011 Winnafred Corwin Robinson award presented to advisor Lisa Dal Porto for chapter improvement
2014 Order of the Quill award for outstanding chapter management
2014 Scholarship Greek Pillar Award and Chapter Achievement Award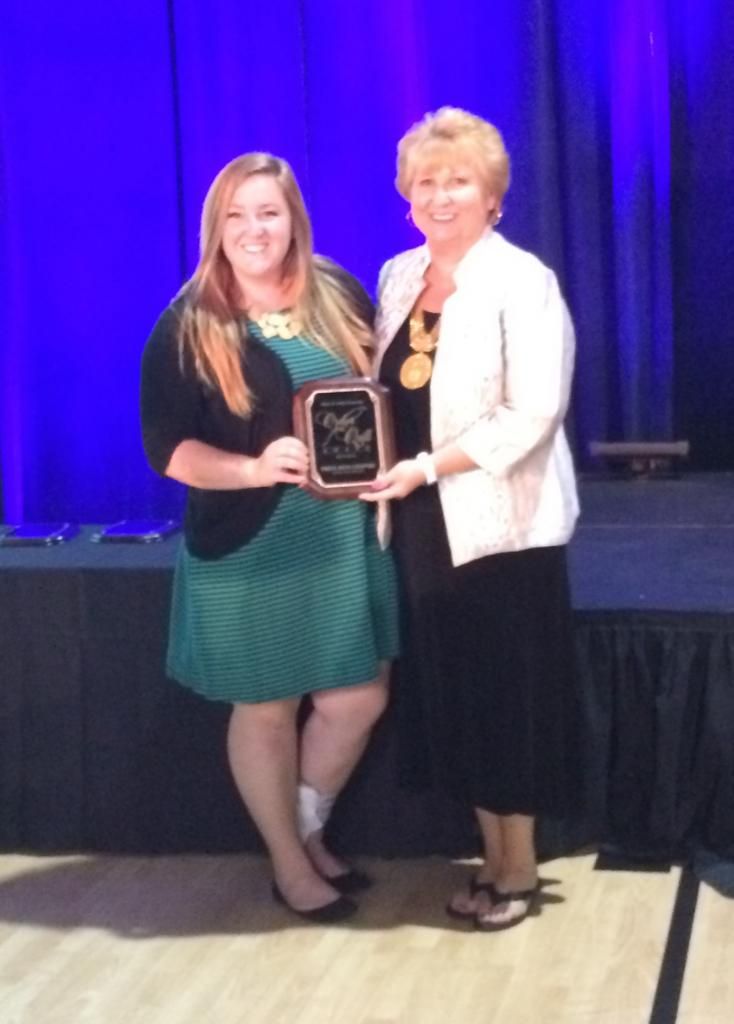 Above: Chapter president of 2014 Katie Beermann with Alpha Xi Delta national president, Sandi Edwards, at the 2014 Alpha Xi Delta Awards Ceremony accepting Theta Beta's "Order of the Quill" award.